Our Team in Timor-Leste
Bilal Aurang Zeb Durrani
UNICEF
Representative in Timor-Leste
Prior to joining UNICEF Timor-Leste, Mr Durrani served as the Head of UNICEF's South Korea Office. He brings to this job 20 years of progressively responsible expertise in international development with UN agencies and international NGOs at the Headquarters level as well as in complex humanitarian, emergency and development settings in Asia and Africa. A national of Pakistan, Mr Durrani holds a Master's Degree in International Development from the International Institute of Social Studies in the Netherlands, a Master's in International Public Policy from the Central European University in Hungary, and a Master of Business Administration (MBA) degree from Bahria University, Pakistan.

Claude Nomsi Mpirat
UNCDF
Financial Inclusion Officer
Mr. Claude Nomsi Mpirat is the Financial Inclusion Coordinator for the United Nations Capital Development Fund, UNCDF, in Timor-Leste. He started his mission in Timor-Leste in August 2019, when he joined UNCDF. Prior joining UNCDF, Claude, a Senior Risk Management and Banking Supervision Expert, has carried out several consulting assignments, as technical consultant, in various geographies, including Africa, Central and Eastern Europe, Asia, and the Balkan region. Claude holds a Master's in Economics from the University of Ljubljana.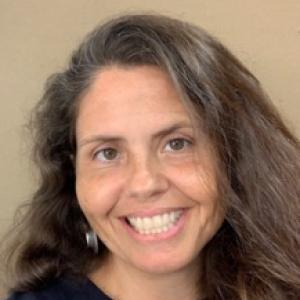 Claudia Soares Gomez Diaz
OHCHR
Human Rights Adviser
Claudia Diaz is the Human Rights Adviser for the UN in Timor-Leste. She has been working with the UN for 18 years at the HQ in New York, as well as in different conflict and post-conflict settings, including in Guatemala, Nepal, Sudan (Darfur), Timor-Leste (2001 and 2010-2012) and Venezuela. Ms. Diaz has vast experience on international human rights and humanitarian law issues, particularly advising and building the capacity of national institutions and atrocity prevention mechanisms. She has an advanced degree in Law and a Masters in Human Rights and Democratization.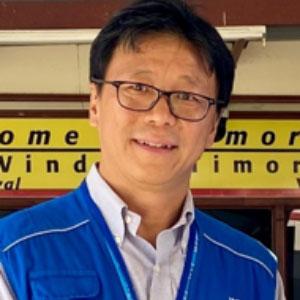 Dageng Liu
WFP
Representative
Dageng Liu has been WFP Country Representative in Timor-Leste since April 2018. His major role is to build strategic and operational partnership with key government counterparts and development partners to ensure effective implementation of WFP Country Strategic Plan (CSP) 2018-2021 that contributes to the achievement of the Government's Strategic Development Plan 2011–2030 and SDG 2030 Agenda. He has served previously in different programme and management functions in Indonesia, Sudan, DPR Korea, Myanmar and China. Before joining WFP, Dageng has worked with the Chinese Ministry of Agricultural and Rural Affairs. He received a university education in Agricultural Economics and got his bachelor's and master's degree in the subject in 1990 and 1999 respectively.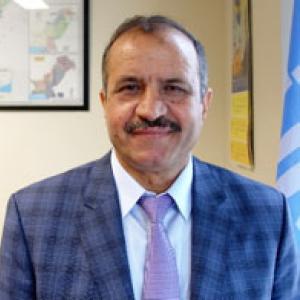 Esam Alqararah
UNIDO
Representative
Mr. Alqararah has more than 30 years of experience in Economic and Rural development and Agroindustry. . He holds a master degree in Business Administration and B,Sc in Agriculture from University of Jordan. He served as Director of Project Dept. in Jordan Cooperative Organization until 1999, then he worked as International Expert for International Center for Agriculture Dev, (ICARDA), Syria and then Syria, and International Expert / Project Manager for FAO in Iraq, Palestine and Rome. He joined UNIDO as UNIDO Country Representative in Jordan for 7 years and then he served as UNIDO representative in Pakistan for four years before he was re-assigned as UNIDO Representative in Indonesia.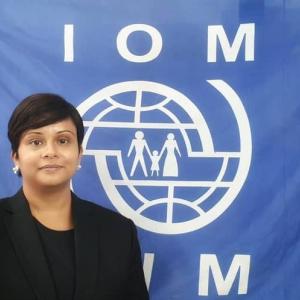 Ihma Shareef
IOM
Chief of Mission
Prior to joining IOM Timor-Leste, Ms Aishath Ihma Shareef was the Regional Border and Identity Solutions Officer for the IOM Regional Office for Asia and the Pacific. In 2018, Ms Shareef was based in Nepal providing technical support to a member state-driven Regional Consultative Process on the management of overseas employment and contractual labour for countries of origins in Asia (The Colombo Process). Ms Shareef also served with IOM Maldives from 2015 to early 2018.
Ms Shareef, a national of the Republic of the Maldives, holds a Bachelor of Arts (International Relations and Sociology) and Graduate Certificate in Law from Victoria University of Wellington, New Zealand.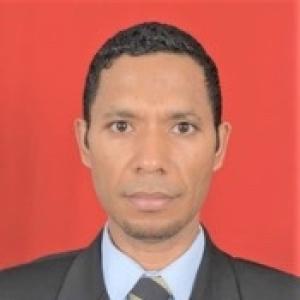 Mario Ximenes
UNV
UNV Country Coordinator
Since January 2020, Mr. Ximenes is in charge of the UNV Field Unit as the UNV Country Coordinator, overseeing over 50 UN Volunteers and managing day-to-day operations. He ensures that the UNV Field Unit is operational in three domains including mobilizing volunteers, advocating for volunteerism, and pursuing the integration of volunteerism across policy, legislation, and programming. Mr. Ximenes is engaged with other Volunteer Involving Organizations and government partners to establish the first National Volunteer Scheme in the country. Mr. Ximenes graduated from the University of Adelaide in 2015 with a degree in Psychological Science.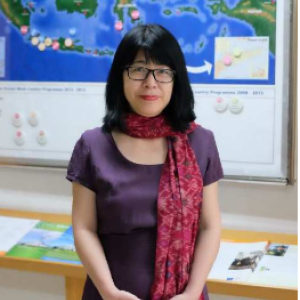 Michiko Miyamoto
ILO
Head of Mission
Ms. Miyamoto has been the Country Director for ILO activities for Indonesia and Timor-Leste since March 2017, and is based in Jakarta, Indonesia. Prior to that, she was the Officer-in-Charge and Deputy Country Director for ILO activities for Indonesia and Timor Leste. Promoting ILO's mandate of Decent Work for All, she has worked for Timor-Leste since 2011 under the country framework of Timor-Leste focusing on employment promotion, social protection, rural socio-economic development and good labour market governance institutions. She has worked in international development over 20 years. Previously, she worked at the ILO HQ and the Regional Office for Asia Pacific, specializing in small business development, job creation programmes, and capacity development. Ms. Miyamoto holds a Master of Public Administration and Master of Art, Public and International Affairs from University of Pittsburgh.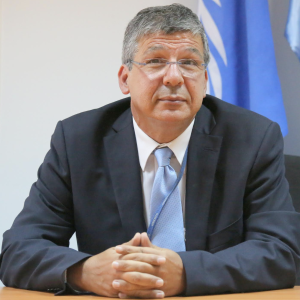 Mohamed Djelid
UNESCO
Director of the UNESCO Regional Science Bureau for Asia and the Pacific and UNESCO Representative for Brunei Darussalam, Indonesia, Malaysia, the Philippines, and Timor-Leste
Mr Mohamed Djelid is the Director of the Regional Bureau for Sciences in Asia and the Pacific in Jakarta, Indonesia, and UNESCO Representative to Indonesia, Brunei Darussalam, Malaysia, the Philippines and Timor-Leste. Prior to his post in Jakarta, Mr. Mohamed Djelid has been Deputy Director of the Bureau Strategic Planning at the UNESCO Headquarter, Paris, France and Director of the UNESCO Regional Office for Eastern Africa in Nairobi (Kenya) in 2005.
Mr Djelid was firstly joined UNESCO in the Division of Educational Policies and Strategies of the Education Sector in 2001. As UNESCO representative in Iraq in 2005, he supervised and supported the elaboration the Science and technology policy, the review of the national curriculum and launched the Educational TV "Iraqi Edu" Satellite Channel, which provide quality education to Iraqi students.
Munhktuya Altangerel
UNDP
Resident Representative
Ms. Altangerel is the Resident Representative of UNDP Timor-Leste, since June 2019. She served as the Deputy Resident Representative for Programmes and Operations in UNDP Georgia (2018-2019) and UNDP Kazakhstan (2014-2018). She is a seasoned international development practitioner with 17 years of experience. During 2007-2014, Tuya served as a policy advisor/specialist at the Bureau of Development Policy at UNDP HQ. During 2004-2007, Tuya served as the Assistant Resident Representative in UNDP Kyrgyzstan, and as a team leader for UNDP in Tajikistan. Prior to joining UNDP, she managed policy research and advocacy projects at the World Bank and other organizations. Tuya obtained her Master of Science in International Development Management from the London School of Economics, UK, and a Bachelor in International Relations and Economics from the University of Pennsylvania, USA. Tuya is a national of Mongolia.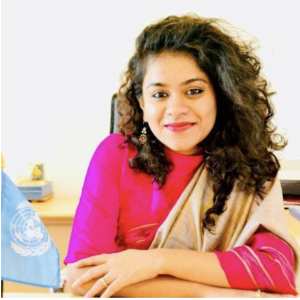 Nishtha Satyam
UN Women
Head of Office
Nishtha Satyam was appointed as the Head of Office for Timor-Leste in UN Women, the entity of the United Nations that is dedicated to working towards Gender Equality and Woman's Empowerment in September 2021. She was the former Deputy Country Representative for UN Women in India and served as the Officer in Charge starting January 2018. As the youngest woman to head a country office for UN Women amongst 193 countries, Nishtha Satyam is an unapologetic feminist, a trained economist with a keen interest in applied macroeconomic and fiscal policy. In her long-standing career in the United Nations, she has managed the UN Women Office for a geo-politically diverse group of countries including India, Bhutan, Maldives and Sri Lanka. Nishtha has also served as the Private Sector Partnerships Specialist with the Office of the Resident Coordinator of the United Nations and UNDP.
Nishtha holds a Master's Degree in International Business from the University of Nottingham, UK and a Bachelors in Economics from Delhi University.
Richard Trenchard
FAO
Representative
Dick Trenchard has more than 25 years of development, humanitarian and crisis experience. He will be acting as FAO Representative ad interim for Indonesia whilst performing a similar role for Timor Leste. Before this, he was head of Regional Policy and Senior Adviser for the Near East and North Africa, based in FAO's regional office in Cairo. Previously, he was FAO's first "Whole of Syria Coordinator" and FAO Representative in Somalia, playing a key leadership role in an unprecedented and successful international and national effort to prevent famine warming becoming the spectre of famine. He has experience in a range of sudden-onset and complex emergency settings, including South Sudan, Sudan (Darfur), Liberia, Pakistan, Somalia, Syria and Rwanda and has supported development programmes and operations in more than 30 countries. He has a PhD from Cambridge University (UK) and a BA (Hons) in Geography.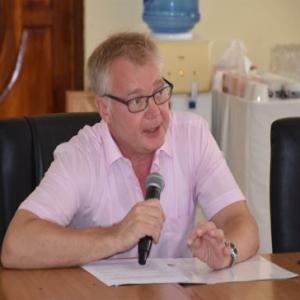 Ronny Lindstrom
UNFPA
Representative
Mr. Lindstrom is the UNFPA Representative in Timor Leste and has been in the post since January 2018. Ronny has an extensive background in UNFPA and started his career in Central Asia as a Programme Officer, covering the Central Asian Republics based in Tashkent, Uzbekistan. He has also worked in the Asia and Pacific Division, worked in the Division of Management Services where he among other duties served as the secretary of the CRC. Under the UNCT, Ronny is the Chair of the Operations Management Team, the Co-Chair of the Gender Theme Group and is the Co-Chair of the Health Results Group. Mr. Lindstrom, a Swedish national, holds a Ph.D. in political science from the University of California.