The United Nations in Timor-Leste
The UN has played an essential role in supporting the democratic process and sustainable development in Timor-Leste. The UN Transitional Administration in East Timor (UNTAET) was deployed from 1992 to 2002 to administer the territory, exercise legislative and executive authority during the transition and support capacity-building for self-government.
In 2002, as an independent country, Timor-Leste joined the UN, and a new UN mission was created (UN Mission of Support in East Timor, UNMISET) to support core administrative structures until UNMIT was put in place in 2006. The 2015–2019 UN Development Assistance Framework (UNDAF) period was the first time since the restoration of independence in 2002 that the UN mandate had focused solely on sustainable development without the presence of a UN peacekeeping or political mission.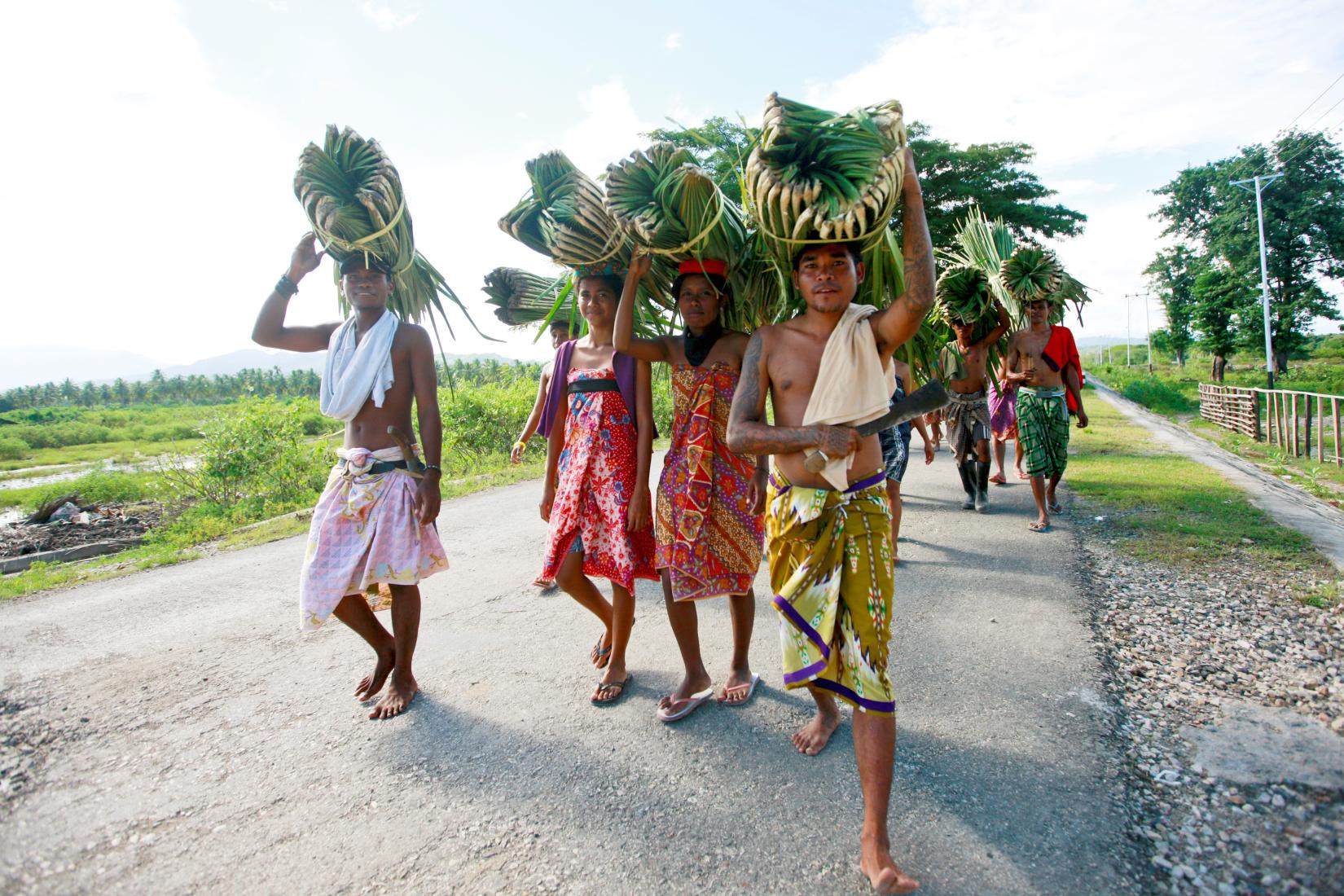 The confidence entrusted in the UN by the people and the Government of Timor-Leste as a neutral and impartial development partner is founded on the history of the UN in-country, starting from the country's independence. Over the past twenty years, the UN has accompanied the country's journey, with currently 21 resident and non-resident agencies, including UNODC, UN Technology Bank, and International Telecommunication Union.   
The relationship of trust with the people and the Government of Timor-Leste allows the UN to effectively play a policy development and advocacy role at all levels. As a multilateral international organization, the UN in Timor-Leste bring knowledge, expertise, experiences, lessons learned, and innovative approaches from other countries and regions, including through the facilitation of south-south and triangular cooperation. The UN is also well-suited to Timor-Leste's capacity to deal with cross-boundary and regional issues, including health epidemics, migration, maritime issues, organized crime, and cross-border cooperation.
Milestones
1
Social Sector Strategic Development Goal: To improve the lives of Timorese people - our human capital - by setting out strategies and actions, along with targets, in the critical areas of education, health and social inclusion. People of Timor-Leste, especially the most disadvantaged groups, benefit from inclusive and responsive quality health, education and other social services, and are more resilient to disasters and the impacts of climate change.
2
Infrastructure Sector Strategic Development Goal: Roads and Bridges: An extensive network of quality and well maintained roads will connect our communities, promote rural development, industry and tourism and provide access to markets; Water and Sanitation: By 2030, all citizens in Timor-Leste will have access to clear water and improved sanitation. 
3
Economic Sector Strategic Development Goal: Agriculture: A thriving agricultural sector is needed to reduce poverty, provide food security and promote economic growth in rural areas and Timor-Leste as a whole; Investment: To build Timor-Leste nation and provide jobs and income for Timorese people. Attract investors to key industry sectors, partner local firms with international partners to start up and grow;
4
Economic Sector Strategic Development Goal: Rural Development: The creation of local jobs is the best way to improve the lives and livelihoods of people living in rural areas.
5
Governance Sector Strategic Development Goal: Public Sector Management and Good Governance: The public sector in Timor-Leste will be central to building trust in Government, which is a prerequisite of nation building; 
6
Governance Sector Strategic Development Goal: Justice: Timor-Leste will adopt a comprehensive strategy to build the Justice system and enhance its capacity to fulfill its role and functions; Security: Timor-Leste will build a security sector that can undertake its role of serving its people and ensuring the peace, safety and stability of our nation.
The Sustainable Development Goals in Timor-Leste
The Sustainable Development Goals are a global call to action to end poverty, protect the earth's environment and climate, and ensure that people everywhere can enjoy peace and prosperity. These are the goals the UN is working on in Timor-Leste: