Our Team in Timor-Leste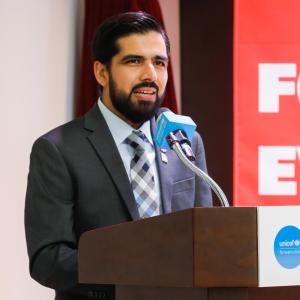 Bilal Aurang Zeb Durrani
UNICEF
Representative in Timor-Leste
Prior to joining UNICEF Timor-Leste, Mr Durrani served as the Head of UNICEF's South Korea Office. He brings to this job 20 years of progressively responsible expertise in international development with UN agencies and international NGOs at the Headquarters level as well as in complex humanitarian, emergency and development settings in Asia and Africa. A national of Pakistan, Mr Durrani holds a Master's Degree in International Development from the International Institute of Social Studies in the Netherlands, a Master's in International Public Policy from the Central European University in Hungary, and a Master of Business Administration (MBA) degree from Bahria University, Pakistan.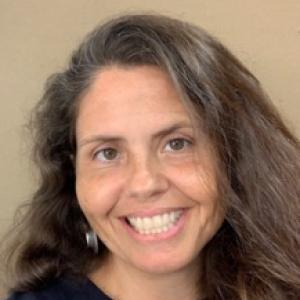 Claudia Soares Gomez Diaz
OHCHR
Human Rights Adviser
Claudia Diaz is the Human Rights Adviser for the UN in Timor-Leste. She has been working with the UN for 18 years at the HQ in New York, as well as in different conflict and post-conflict settings, including in Guatemala, Nepal, Sudan (Darfur), Timor-Leste (2001 and 2010-2012) and Venezuela. Ms. Diaz has vast experience on international human rights and humanitarian law issues, particularly advising and building the capacity of national institutions and atrocity prevention mechanisms. She has an advanced degree in Law and a Masters in Human Rights and Democratization.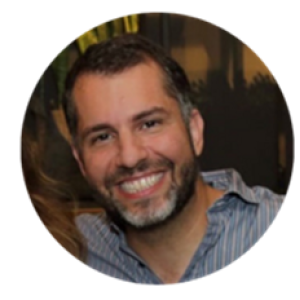 Fabiano Valente Franz
UNCDF
Country Coordinator Analyst
Fabiano Franz is the Country Coordinator Analyst for UNCDF Timor-Leste. He takes on this new role with 21 years of progressively professional work experience leading development and humanitarian programs in some of the most challenging context around the world. Prior to joining us in the Pacific, he was working with an International NGO and leading a large humanitarian response in 7 countries in Latin America.

Fabiano is a passionate and visionary leader who is very enthusiastic about financial inclusion projects and specially the applications of blockchain technology and how to bring decentralize finance to the most vulnerable people of the world.

👨‍👩‍👦‍👦🏀🤿✈ "I'm a father of two handsome boys aged 12 and 14 and I'm married to an amazing wife who also loves to serve the underprivileged around the world. We as a family, like to play sports, scuba dive, and travel whenever we can."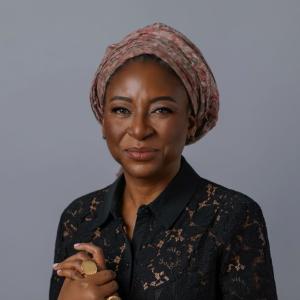 Funmi Balogun
RCO
UN Resident Coordinator
Ms. Olufunmilayo (Funmi) Abosede Balogun-Alexander has more than 30 years of international development and humanitarian experience, including leading policy and programmes and experience with government, UN, international NGOs and on board of not-for-profit organizations to drive impact and results. She has a proven track record leading successful UN interagency coordination and resources to support governments in developing and implementing transformational initiatives, including conducting successful elections, facilitating constitutional reviews, supporting the inclusion of marginalized communities' voices in developing Peace Agreements, strengthening institutions, including for gender-responsive budgeting and promoting women's leadership in the public sector and in elected positions. She has facilitated innovative financing from the private sector for Second Chance Education for 'out of school' women and girls to develop new skills.

Ms. Balogun has led solutions on inclusion and equality in development and humanitarian, with a focus on gender equality, sexual and reproductive health and rights and Gender-Based Violence. She has successfully established and maintained strategic partnerships with governments, intergovernmental commissions, bilateral donors, media and the private sector for innovative financing and programming.
She was, until her appointment, UN Women's global Head for Humanitarian Action, where she led UN Women's global response to the humanitarian crisis. Prior to this, she was UN Women's Country Representative to South Sudan, Deputy Country Representative, Ethiopia and Director, External Relations and Advocacy, International Planned Parenthood Federation, Africa Region.
Ms. Balogun has a master's degree from the Institute of Development Studies (IDS), University of Sussex, UK and a Bachelor of Arts degree from the University of Lagos, Nigeria. She has two children.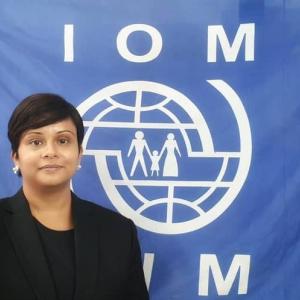 Ihma Shareef
IOM
Chief of Mission
Prior to joining IOM Timor-Leste, Ms Aishath Ihma Shareef was the Regional Border and Identity Solutions Officer for the IOM Regional Office for Asia and the Pacific. In 2018, Ms Shareef was based in Nepal providing technical support to a member state-driven Regional Consultative Process on the management of overseas employment and contractual labour for countries of origins in Asia (The Colombo Process). Ms Shareef also served with IOM Maldives from 2015 to early 2018.
Ms Shareef, a national of the Republic of the Maldives, holds a Bachelor of Arts (International Relations and Sociology) and Graduate Certificate in Law from Victoria University of Wellington, New Zealand.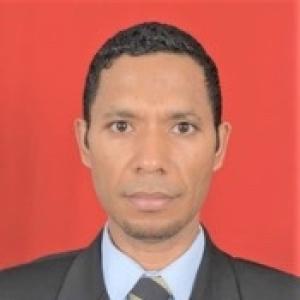 Mario Ximenes
UNV
UNV Country Coordinator
Since January 2020, Mr. Ximenes is in charge of the UNV Field Unit as the UNV Country Coordinator, overseeing over 50 UN Volunteers and managing day-to-day operations. He ensures that the UNV Field Unit is operational in three domains including mobilizing volunteers, advocating for volunteerism, and pursuing the integration of volunteerism across policy, legislation, and programming. Mr. Ximenes is engaged with other Volunteer Involving Organizations and government partners to establish the first National Volunteer Scheme in the country. Mr. Ximenes graduated from the University of Adelaide in 2015 with a degree in Psychological Science.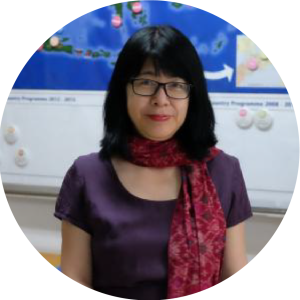 Michiko Miyamoto
ILO
Country Director
Ms. Miyamoto is currently the Country Director for ILO activities for Indonesia and Timor-Leste since March 2017. She has worked in the field of international development over 20 years. Prior to joining the ILO Office in Indonesia, she worked at the ILO Headquarters and the Regional Office for Asia Pacific. Holds Master of Public Administration and Master of Art, Public and International Affairs from University of Pittsburg.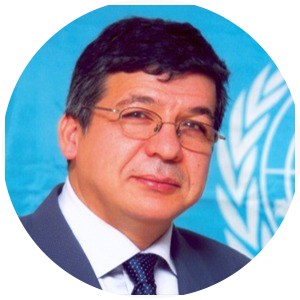 Mohamed Djelid
UNESCO
Director of UNESCO Regional Science Bureau for Asia and the Pacific and Representative to Brunei Darussalam, Indonesia, Malaysia, the Philippines, and Timor-Leste
Mr Mohamed Djelid (Canada) has officially taken up the position of Director of the Regional Bureau for Sciences in Asia and the Pacific in Jakarta, Indonesia, and UNESCO Representative to Indonesia, Brunei Darussalam, Malaysia, the Philippines and Timor-Leste since 1 July 2021. Prior to his post in Jakarta, he served as Deputy Director of the Bureau of Strategic Planning (BSP) at Headquarters since October 2016. Mr Djelid holds a postgraduate diploma in commerce (1983) from the Algiers Institute of Commerce (Algeria) and a master's degree in business administration (1986) from the University of Sherbrooke (Canada). Before joining UNESCO, Mohamed Djelid worked in the private sector in Montreal (Canada), implementing international projects in developing countries and countries in transition. In 2001, Mohamed Djelid joined UNESCO's Division of Educational Policies and Strategies as Programme Manager. In 2004, he became Head of the UNESCO Office in Bujumbura (Burundi) and UNESCO Representative to Burundi. He was also responsible for supervising the activities of the Programme for Emergency Education and Reconstruction in Nairobi (Kenya). In 2005, he became Director of the UNESCO Office in Iraq and UNESCO Representative to that country. Under his supervision, UNESCO supported the project to restore the Al-Askari Shrine in Samara (Iraq). In 2012, he was appointed Director of the UNESCO Multisectoral Regional Office in Nairobi (Kenya) and UNESCO Representative to Kenya, Comoros, Djibouti, Eritrea, Madagascar, Mauritius, Rwanda, Seychelles, Somalia and Uganda.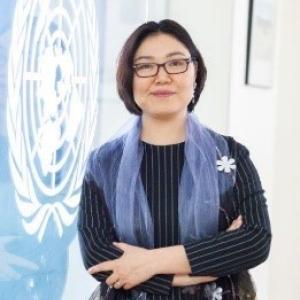 Munhktuya Altangerel
UNDP
Resident Representative
Ms. Altangerel is the Resident Representative of UNDP Timor-Leste, since June 2019. She served as the Deputy Resident Representative for Programmes and Operations in UNDP Georgia (2018-2019) and UNDP Kazakhstan (2014-2018). She is a seasoned international development practitioner with 17 years of experience. During 2007-2014, Tuya served as a policy advisor/specialist at the Bureau of Development Policy at UNDP HQ. During 2004-2007, Tuya served as the Assistant Resident Representative in UNDP Kyrgyzstan, and as a team leader for UNDP in Tajikistan. Prior to joining UNDP, she managed policy research and advocacy projects at the World Bank and other organizations. Tuya obtained her Master of Science in International Development Management from the London School of Economics, UK, and a Bachelor in International Relations and Economics from the University of Pennsylvania, USA. Tuya is a national of Mongolia.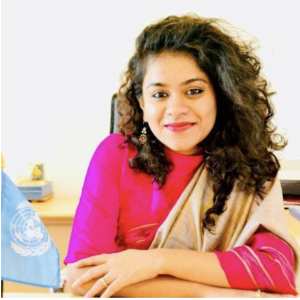 Nishtha Satyam
UN Women
Head of Office
Nishtha Satyam was appointed as the Head of Office for Timor-Leste in UN Women, the entity of the United Nations that is dedicated to working towards Gender Equality and Woman's Empowerment in September 2021. She was the former Deputy Country Representative for UN Women in India and served as the Officer in Charge starting January 2018. As the youngest woman to head a country office for UN Women amongst 193 countries, Nishtha Satyam is an unapologetic feminist, a trained economist with a keen interest in applied macroeconomic and fiscal policy. In her long-standing career in the United Nations, she has managed the UN Women Office for a geo-politically diverse group of countries including India, Bhutan, Maldives and Sri Lanka. Nishtha has also served as the Private Sector Partnerships Specialist with the Office of the Resident Coordinator of the United Nations and UNDP.
Nishtha holds a Master's Degree in International Business from the University of Nottingham, UK and a Bachelors in Economics from Delhi University.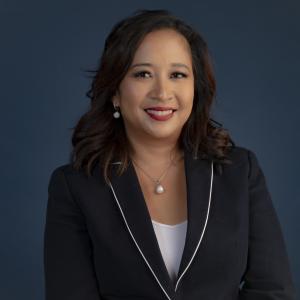 Pressia Arifin-Cabo
UNFPA
UNFPA Country Representative
Pressia Arifín-Cabo, a Filipino national, has recently joined UNFPA as Representative for Timor Leste. Prior to this position, she served as the Deputy Representative for UNICEF in Mexico, where her work was instrumental in the seven-fold increase in programme budget through public and private sector fundraising, strategic positioning of the youth and adolescent agenda with the government, building the country office's emergency capacity and the scale-up of UNICEF's work at the federal and state levels.

Pressia comes to UNFPA with 20 years of professional experience in development and humanitarian work, and with specific expertise working in conflict-affected countries, having worked as Regional Emergency Specialist in the UNICEF Regional Office for South Asia, where she helped manage important emergencies such as the 2015 Nepal earthquake and the 2016 Afghan returnee crisis. She also served as Technical Adviser for Conflict Sensitivity for the United Nations Development Programme (UNDP) in Nepal and for the German International Development Cooperation (GIZ), first as Peacebuilding Adviser in Mindanao and later as Land Conflict Adviser in Guatemala. Pressia has also worked for the United Nations Educational, Scientific and Cultural Organization (UNESCO) in Paris HQ in the communication and information sector and for the UN Office for Drugs and Crime (UNODC) in Vienna HQ, in the areas of corruption and organized crime.

Pressia has an MSc in Public Financial Management from the School of Oriental and African Studies, University of London; Magister in International Relations and in American Studies from the Eberhard-Karls-Universitaet Tuebingen in Germany, as well as a Bachelor of Arts in Political Science from the University of the Philippines.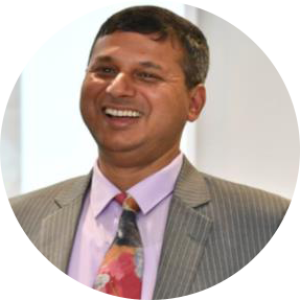 Rajendra Aryal
FAO
Representative
Rajendra Aryal is appointed as FAO Representative in Indonesia in mid-August 2021. Prior to his current appointment, he was FAO Representative in Afghanistan since September 2018; and he was the Senior Programme Advisor for Resilience Building in FAO Emergency Operations Division in Rome, Italy from 2015 to September 2018. Since mid-March 2003, he has held various positions within the Food and Agriculture Organizations of the United Nations (FAO), such as senior programme advisor for global Food Security Cluster (gFSC) in Italy; Senior Resilience Manager for Eastern Europe in Serbia; Deputy Representative in South Sudan; Senior Resilience Coordinator in Pakistan; Senior Regional Recovery Coordinator for Asia in Thailand; Representative a.i., in Sri Lanka and Maldives; Senior Rehabilitation and Recovery Coordinator in Indonesia; Recovery Coordinator in Bangladesh, and Area Manager in Afghanistan. Mr. Aryal also worked as Programme Officer with UNCDF/UNDP and GIZ International Services. He has nearly 26 years of work experience that also includes his experience with public and private sectors. He holds a Master's degree in Civil and Infrastructure Engineering from Leibnitz University, Hannover, Germany, and a bachelor's degree in Civil Engineering from National Institute of Technology, Trichy, India.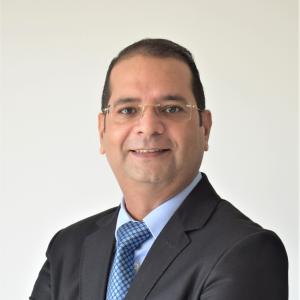 Salil Dutt
UNIDO
Chief Technical Advisor
Mr. Salil Dutt is currently the Chief Technical Advisor (CTA) at the UNIDO Jakarta office since 2018. He has 25+ years of cross-functional experience and vast exposure in the area of energy and environmental management, focusing on the implementation of programs and projects, conceptualizing and implementing consulting/ technology development/ transfer/commercialization projects, setting up new business entities and business operations in south-east Asia and North Africa, strategic business planning and management, policy analysis and capacity building.

He completed his Master of Business Administration (MBA) from the Faculty of Management Studies (FMS), the University of Delhi, after a Master of Technology (M.Tech) in Energy & Environment Management from the Indian Institute of Technology (IIT), Delhi, after attaining B. Tech (Mechanical Engineering) from G. B. Pant University, Pantnagar in India.