Vijay Trivedy: Where did I go, what did I do and what did I learn in Timor Leste?
A Manufacturing Engineer volunteering off the Extended Development Scheme - 2019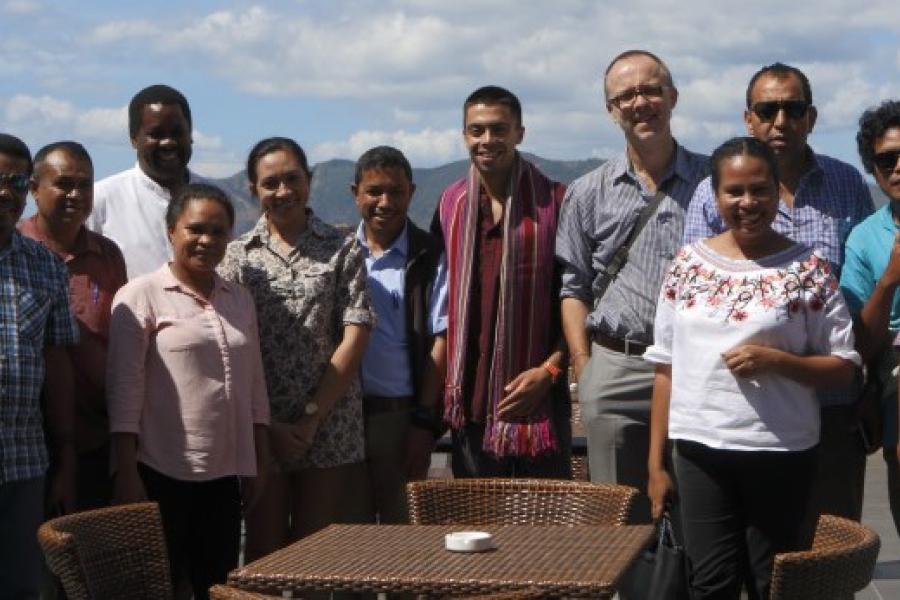 Photo | Vijay Trivedy
Where? Timor-Leste!
A brief history: in 1975 East Timor was granted independence from the Portuguese but within a few weeks Indonesian troops invaded East-Timor and occupied the country. For 24 years the Timorese struggled for Independence. Many thousands of Timorese died in the struggle and suffered during the occupation. In 1999 Indonesian finally agreed that the future should be decided in a referendum which in 2002 resulted in a majority voting for independence. It is estimated that up to 300,000 people died during the struggle for independence. Amazingly the Timorese leaders asked their citizens to forgive those who had been involved in the abuses which were so evident whilst we were living there. What really struck us was that many international powers tacitly backed Indonesia occupation despite the fact that Indonesia at the time was ruled by the Suharto military regime.
What was I doing? Engineering
I worked for the International Labour Organization (ILO) who are a United Nations agency. Their goals are to promote decent work by setting international labour standards and in Timor-Leste their main focus was building roads to connect the districts and rural sucos (villages). I was there to advise the project teams on mobile stone crushing equipment. This work involved: • Site visits to quarries for a market analysis of aggregate • Getting requirements from the different districts • Cost analysis and a final report on the feasibility of using these machines in Timor Leste • Presenting findings to the project, contractors and the ILO Biggest achievement Presenting options for acquiring aggregate to over 50 contractors in Tetun in the Maliana district Memorable moments Being out of my depth titled as an international stone crushing expert, working in a new culture alongside incredible engineers in the 2nd youngest country Even better if I had more time on the project and could have completed the literature review in advance of arriving.
What was I doing? Hockey
Prior to arrival, I had contact-ed the National Olympic Committee to see if they could use my hockey coaching experience. This coincided well with a request from Asian Hockey to establish a federation in Timor Leste. I secured sponsorship of equipment and second-hand sticks through a company in Australia, recruited some local youth leaders to volunteer in the coaching and helped found the Timor Leste Hockey Federation! Biggest achievement Coaching in a foreign language and country, something I have been so keen to do for many years Memorable moments Frequent interaction with the youth leaders and our first training session despite some high risk Even better if The sticks and equipment had arrived on time. 
UN entities involved in this initiative
ILO
International Labor Organization
RCO
United Nations Resident Coordinator Office
UNDP
United Nations Development Programme
UNESCO
United Nations Educational, Scientific and Cultural Organization
UNICEF
United Nations Children's Fund
Goals we are supporting through this initiative