Story
Timor-Leste's tax hike on sugar and sugar-sweetened beverages will positively impact public health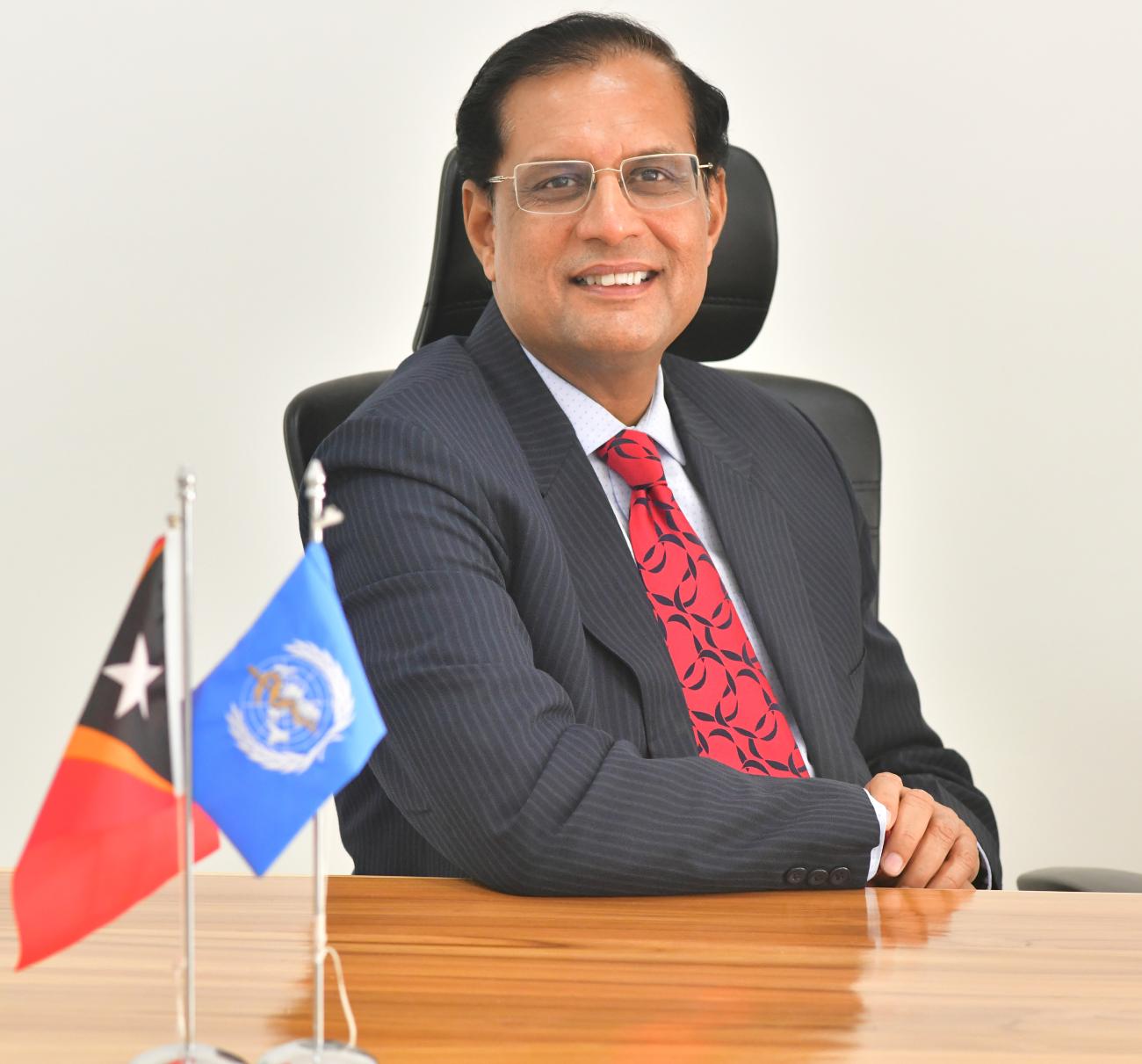 Op-ED by Dr Arvind Mathur, WHO Representative to Timor-Leste 
Dili: The Government of Timor-Leste has recently announced an increase in the taxes on sugar and sugar-sweetened beverages (SSB). The tax increase is consistent with countries that have implemented similar policies to combat the rising prevalence of obesity and non-communicable diseases (NCDs). Timor-Leste's decision, therefore, will positively impact public health outcomes. 
Taxes levied on sugar or sugar-sweetened beverages are known as health taxes. Simply put, these taxes are imposed on products that are known to be harmful to health. For instance, the taxes on tobacco and alcohol are also health taxes.
Taxes are one of the many parameters that determine the market price of a product. Higher taxes lead to increased product prices, which has a direct negative impact on sales. There is substantial evidence from studies that have linked higher health taxes to decreased sales and improved health behaviours. 
The World Health Organization (WHO) has long advocated for countries to introduce health taxes and/or increase existing taxes. More than 80 countries globally have some type of taxation on sugary drinks. In December 2022, WHO's normative efforts in this direction resulted in releasing a comprehensive global manual for sugar-sweetened beverages taxation policies. The document elaborates on the evidence of the impact of SSB taxes on pricing, sales, revenues, builds a strong case for such taxations and provides detailed guidance on policy design, tax structures and case studies for countries to take cues and replicate. "It is important to note that SSB taxes can contribute greatly to the reduction of sugars consumption when implemented as part of a comprehensive strategy in conjunction with other policies and interventions to improve diets," the manual states, further suggesting that the tax revenue be utilized in subsidizing fruits, vegetables, meals in schools and other healthy diet initiatives. 
The increase in SSB taxation could improve a wide range of health indicators. Consider this: According to the Timor-Leste Food and Nutrition Survey (TLFNS) 2020, nearly half of the children under-five are stunted, and an estimated 8.6% suffer acute malnutrition. Stunting and malnutrition result from insufficient and inappropriate meals and dietary habits consisting of junk foods and SSBs. The increase in SSB taxation will facilitate Timorese children, the future generation, to develop healthy eating habits.
The TLFNS also highlighted other worrisome trends - the high prevalence of overweight/ obesity in under-five children (1.2%) and women of reproductive age (19.3%). A 2015 Global School-Based Health Survey (GSHS) showed that 43.2% of students in the age group of 13 to 17 years drank carbonated soft drinks one or more times per day during the 30 days before the survey. Additionally, the Observatory of Economic Complexity (OEC) data in 2020 showed that sugary drinks (HS Code 22.02-Flavoured water) were the 4th biggest food import commodity after rice, palm oil, and poultry meat, with an approximate trade value of $12 million. 
Let's take a look at other diseases linked to SSBs. Timor-Leste has a high burden of non-communicable diseases (NCDs) such as cardiovascular disease, cancer, diabetes, and Chronic Obstructive Pulmonary Disease (COPD). NCDs cause an estimated 45% of deaths in the country. The WHO has been closely working with the Ministry of Health to implement the Package of Essential Noncommunicable Diseases (PEN) that aims at early detection of NCDs by identifying and monitoring risk factors such as hypertension, alcohol use, tobacco use and lifestyle habits. With the increase in SSB taxes, WHO's endeavours in reducing NCDs will gain a further boost. 
Introducing or increasing health taxes requires immense political will. The decision made by the Government of Timor-Leste thus calls for sincere appreciation. It is a great leap towards achieving the dream of 'healthy East Timorese in healthy Timor-Leste'.
UN entities involved in this initiative
WHO
World Health Organization