Story
Addressing Timor-Leste's public health issue by establishing tobacco cessation centers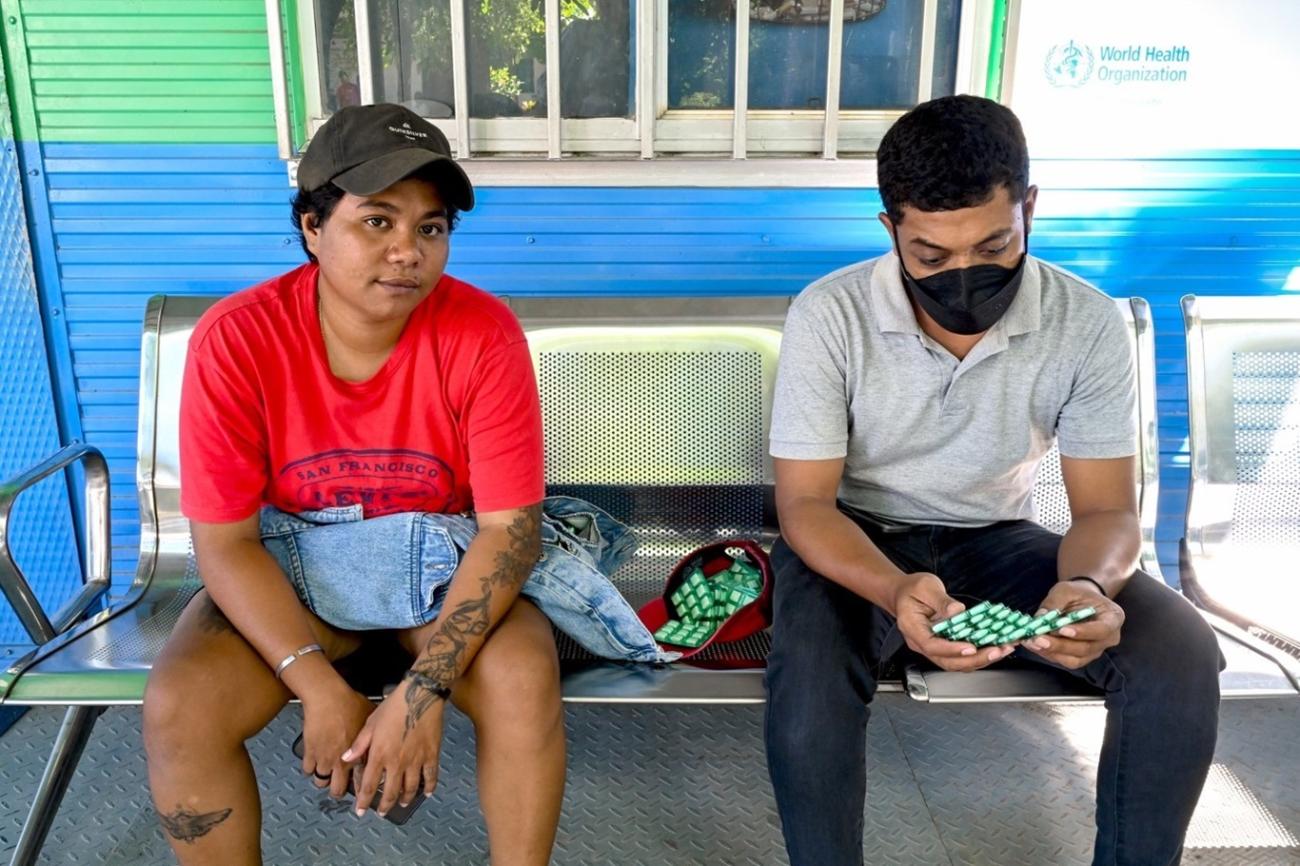 Last month, Silvino Neves (31) and his friend Adolfina Ximenes (28) visited the Formosa Cessation Center in Dili to seek help in quitting smoking.
Neves and Ximenes started smoking as teenagers and have been smoking for over a decade. Concerned about their health and increasing expenses, the duo decided to give the cessation center a try.
"On average, we smoke about 20 cigarettes a day," said Neves, a professional singer. "I've considered quitting many times but didn't know where to seek help, but when I found out about the cessation center, I was relieved," he added.
Ximenes, who works in a construction company, has been concerned about recurring chest pain. "I thought it might be related to my smoking addiction," she said.
At the center, Neves and Ximenes were counseled about the possible withdrawal symptoms and coping mechanisms, and given nicotine gums to aid in smoking cessation, fight nicotine cravings and withdrawal symptoms.
Neves pointed out that the cost of cigarettes was also very high, and smoking every day was not very affordable. Ximenes echoed the same thoughts.
Silvino Neves (in grey t-shirt) and Adolfina Ximenes at Formosa cessation center. Photo: WHO Timor-Leste/Emilia Moniz
In Timor-Leste, one cigarette costs anywhere between $2 - $3.50. The price has increased been increasing gradually since 2022 due to the World Health Organization's push for pro-health taxes and interventions by the Ministry of Health and Ministry of Finance. As an effort to control and protect people from the danger of tobacco, the government of Timor-Leste approved the decree law establishing the Tobacco Control Regime on November 24, 2015. The Regime implements the provisions of the WHO Framework Convention on Tobacco Control ratified by the National Parliament in December 2004.
The WHO's persistent efforts on the ground resulted in the opening of the Formosa Cessation Clinic in October 2021, the first of its kind in Timor-Leste. The number of WHO-supported cessation centers in Timor-Leste now stands at four. These centers have helped thousands of Timorese quit tobacco, a known risk factor for cardiovascular diseases, stroke, cancer, and chronic obstructive pulmonary disease. 
For example, the Formosa center has attended to over 1020 people to date, and nearly 850 of them have successfully quit smoking.
A young man talks to the health worker at Formosa tobacco cessation center. Photo: WHO Timor-Leste/Emilia Moniz
"WHO has been a proponent of implementing pro-health taxes on products that have a detrimental impact on public health, such as tobacco, alcohol, and sugar-sweetened beverages (SSBs)," said Dr Arvind Mathur, WHO Representative to Timor-Leste. "Given the high prevalence of tobacco use in Timor-Leste, it is crucial to introduce focused interventions. WHO-supported cessation centers are one of such interventions, and we aim to expand these centers in the near future," he said. 
According to the WHO, more than 8 million people die from tobacco use globally every year. Most tobacco-related deaths occur in low- and middle-income countries, which are often targets of intensive tobacco industry interference and marketing. 
Small island countries often have high rates of tobacco use. Timor-Leste is one of the 20 countries in the world with high tobacco use rates, and among the five small island developing countries: Kiribati, Nauru, Tuvalu, Solomon Islands, and Timor-Leste. 
Based on the 2014 STEPS survey, the incidence of tobacco use in Timor-Leste was 48.6%. The STEPS method, developed by the World Health Organization (WHO), is a straightforward and standardized approach for collecting, analyzing, and disseminating data on critical noncommunicable disease (NCD) risk factors in various countries. 
"The higher tax on tobacco has helped many of our patients quit smoking. Besides the health factor, the economy also plays a huge role in their decision to quit," said Dr. Eldino Rangel from the Formosa cessation center. "Having more such centers will undoubtedly help the population," he said.
Dr. Eldino Rangel from Formosa cessation center.  Photo: WHO Timor-Leste/Emilia Moniz
UN entities involved in this initiative
WHO
World Health Organization