Press Release
UN Population Fund Goodwill Ambassador, Catarina Furtado, visits Timor-Leste to support maternal health, gender equality and human rights
07 September 2023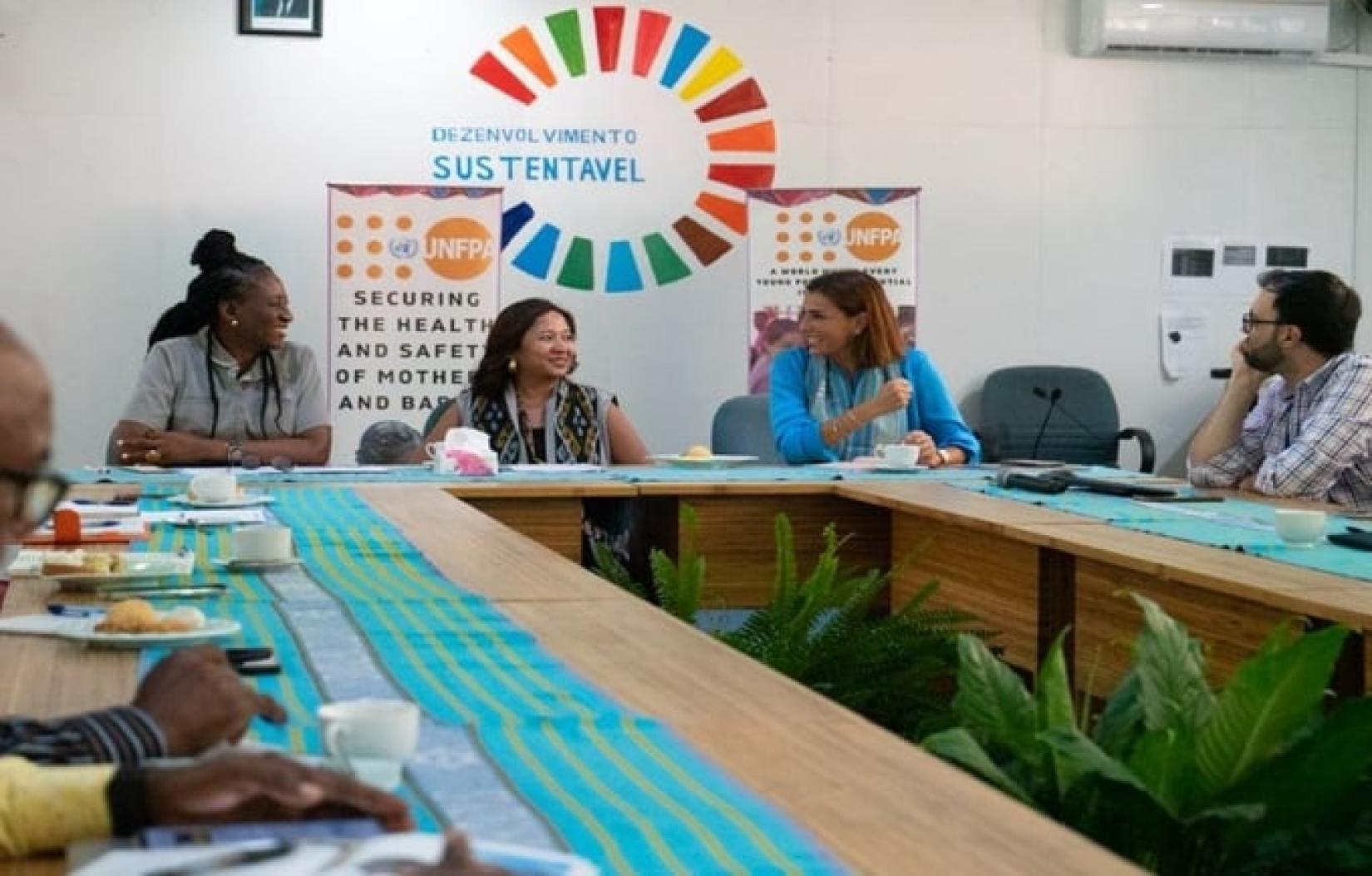 Dili, September 5, 2023 – Catarina Furtado, the United Nations Population Fund (UNFPA) Goodwill Ambassador is in Timor-Leste for a four-day visit to advocate for sexual and reproductive health and rights, prevention and response to gender-based violence. 
Since being appointed as a Goodwill Ambassador in 2000, Catarina Furtado has traversed the world to visit UNFPA programmes – highlighting essential needs and rights of women and girls. This is her third visit to Timor-Leste and her second as UNFPA Goodwill Ambassador.
"We are very pleased and honored to welcome Catarina Furtado here in Dili. She is a global champion of women and girls and a sexual and reproductive rights advocate. Her work has greatly impacted women and girls around the world," said Pressia Arifin-Cabo, Country Representative for the UN Population Fund in Timor-Leste.
As a renowned TV personality and filmmaker in Portugal, Catarina uses her platforms to share stories about sexual and reproductive rights and prevention of gender-based violence (GBV) and other harmful practices focusing on women and girls, in Portugal and to global audiences. 
She is well known for her television documentary series, Príncipes do Nada, that introduced audiences to issues ranging from maternal health to adolescent pregnancy. Through her charity organization, Corações Com Coroa, founded ten years ago, she advocates for the prevention of GBV and empowering women and girls in Portugal.
While in Timor-Leste, Catarina Furtado will visit maternal health projects that were a result of a strong collaboration between the UN Population Fund and the Government of Timor-Leste. She will visit a Basic Emergency Obstetric and Newborn Care (BEmONC) center that are critical to end maternal and infant deaths in Timor-Leste, witness various efforts to raise awareness and prevent HIV and other sexually transmitted infections (STIs) and the progress towards ending stigma and discrimination towards People Living With HIV in the country. She will also observe the strengthening of a multi-sectoral approach to the prevention of and response to gender-based violence (GBV). 
Catarina Furtado's visit aims to raise awareness on the urgency of preventing maternal deaths and gender-based violence in Timor Leste and across the globe by 2030, in line with the UNFPA Transformative Agenda. 
For more information, contact:
Suleiman Okoth
Communications and Programme Support Specialist
United Nations Population Fund (UNFPA), Timor-Leste
Mobile: +67075169796, Email; okoth@unfpa.org
UN entities involved in this initiative
UNFPA
United Nations Population Fund