TimorLeste Floods: Situation Update
From 29 March to 4 April, heavy rains across the country have caused flash floods and landslides. The capital city, Dili, is the worst affected.
According to preliminary official figures, a total of 2,065 households – or approximately 10,325 people - have been affected across 8 municipalities in Timor-Leste.  21 deaths were reported.
Over 76% of affected people are in Dili municipality.
In support of Government efforts, the UN humanitarian agencies have started to address the lifesaving needs of the affected people, in particular the women and children in evacuation facilities in Dili.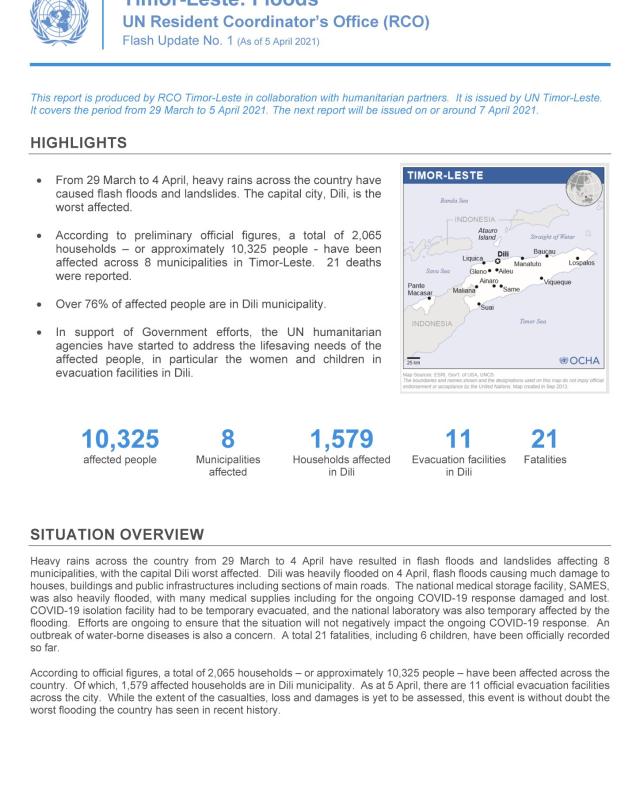 Goals we are supporting through this initiative