Beyond Opportunism: The UN Development System's response to the Triple Planetary Crisis
Humanity is facing an existential threat. The interlinked and cascading effects of climate change, biodiversity loss, and pollution – a Triple Planetary Crisis – are exacting a heavy toll on individuals, communities, and economies and imperilling life on our planet. Although the scientific community has collectively sounded the alarm on the rapid degradation of planetary resources, manifest ecological overload, as well as the erosion of the ecological foundations of our economies, the international community is still not doing enough to mitigate these impacts either as individual or collective threats.
The UN Secretary-General has put the United Nations on an emergency footing, calling for an unequivocal, resourced, and coordinated response to avert largescale economic, human, ecological calamities. He has described the wanton disregard for the environment as senseless and suicidal. For the head of the UN Environment Programme (UNEP), nothing less than a wartime plan will do. This report finds that the UN will require important changes if it is to nurture and accelerate new approaches development, well-being, and growth that will live up to the challenge of the Triple Planetary Crisis.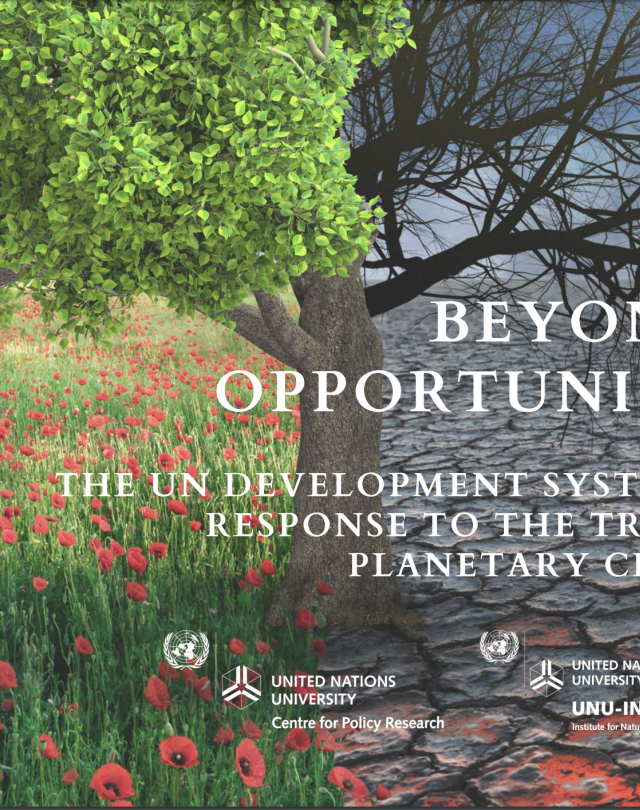 Goals we are supporting through this initiative