UN Timor-Leste Results Report 2020
In 2020, the UN continued to support the Government in achieving the Strategic Development Plan (SDP) (2011-2030) and accelerating progress towards SDGs. The UN enhanced collaboration with Government, civil society and development partners.
The UN supported the advancement of gender equality, promoted and protected human rights, built resilience of people, communities and institutions, and addressed inequalities including through investment in social protection. The principle of LNOB was operationalized through a stronger emphasis on working through partnerships, including with marginalized groups representing youth, Persons with Disabilities (PwDs) and the LGBTI community. The UN supported government by responding to the pandemic through five pillars:
Firstly, the UN supported the Government in protecting health services. Essential services were protected, including access to maternal and child health, immunization, nutrition, and greater visibility was brought to GBV in health services. The UN enhanced the population's awareness on COVID-19 prevention through behavioral change communications. The UN also supported the Government in the development of the COVID-19 Vaccine Deployment Plan.
Secondly, the UN helped to protect vulnerable groups of people, by supporting the Government COVID-19 cash transfer scheme for vulnerable households, maintaining access to essential items and food. The UN also ensured access to water, education and provision of services for GBV victims.
Thirdly, to strengthen the economic response and recovery, the UN provided direct employment as well as livelihood opportunities for vulnerable groups, including women, youth and PwDs. The UN strengthened resilience to climate change and disaster risk management, including through supporting informal workers.
Fourthly, the macroeconomic response and multilateral collaboration was strengthened. Humanitarian and medical assistance was provided through the chartered WFP humanitarian flights during the year. The UN also enhanced the evidence-base on the socio-economic effects of COVID-19, which was shared with policy makers to inform the Government's response to the pandemic.
Finally, the UN enabled social cohesion by establishing inclusive partnerships with civil society and strengthening the respect and protection of human rights in the security and justice sectors.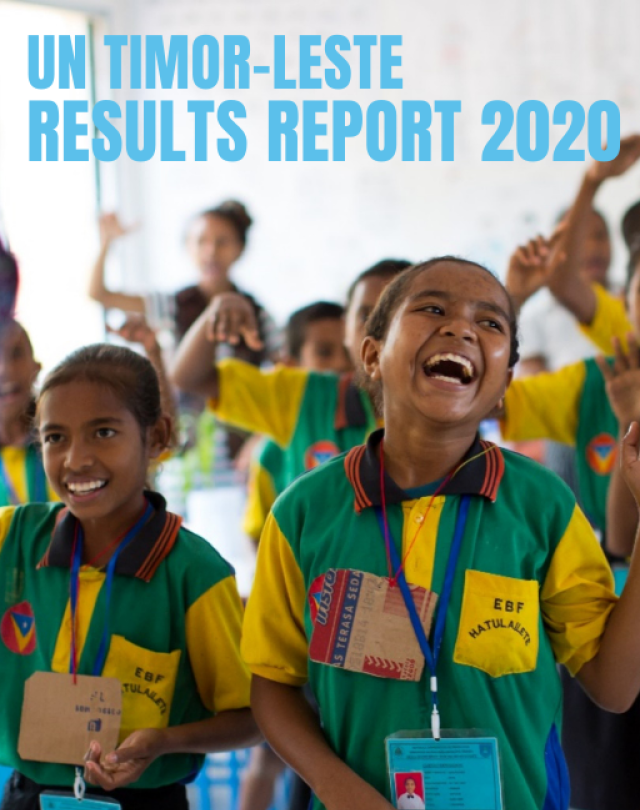 Goals we are supporting through this initiative